Sassy in her pre-jaded glory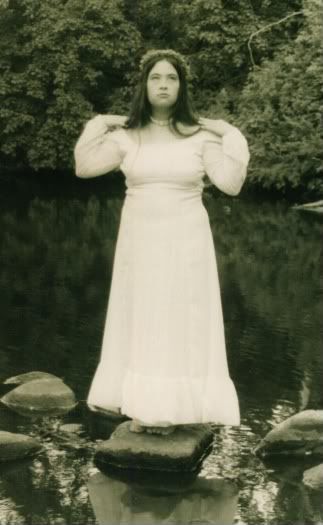 I don't know about you but I know that where I am in life is far from where I expected I'd be when I was a young dreaming little girl.

My earliest desire was to take pictures, I loved photography and would see images as pictures around me. Everything was a photograph and if I didn't have a camera with me it was a picture I never got to take. Like the image of the woman walking down the train tracks with two small children in tow, or the way the light danced on the water in the everglades. Missed opportunity.


When I went to college I decided I wanted to study psychology, something else that always interested me. Figuring out the way people worked, how their life influenced their choices, how some people are resilient and others spiral down into darkness' really intrigued me. But if I were to ever say I had a passion it was photography.
In the interest of being practical I just took a few classes for my own enjoyment and double majored in Psych and family studies. I was going to be a clinical psychologist by God! I was going to get my PhD and I was going to be Dr. Sassy and I was going to save the masses and I was going to prove EVERYONE wrong about me! ...However the Psych grad schools didn't so much agree with my plan and sent me big fat rejection letters..or really, little skinny two sentences "You SUCK" rejection letters. Come on people! I'm just bad at math! Give me a break!

Suddenly I was lost! This did not go according to my plan at all. Graduation was quickly approaching and I had no plan and my bachelors degree in psych would only get me a job as a low level case worker that would have me burned out quicker than you can say Chain Smoker!

But my darling Jimmy Eat World stepped in and suggested I apply for a Social Work program, and not just any but the #1 ranked and probably most expensive school in the Nation. That made me cry. I did NOT want to be a social worker! I wasn't going to spend all my money and education passing out Food Stamps thank you very much. And, even though I was reluctant to say so, I wasn't sure direct care was my calling anymore.
I had worked for a domestic violence shelter while in College and would get so incensed by the helplessness and inability to truly make changes in the world. In that setting I would be the person pulling babies out of the river, not the person teaching babies to swim and not the one stopping whoever from throwing babies in the river in the first place. I wanted to be the person that would help create a world where people would never dream of throwing babies in the river at all or in the very least be the one physically stopping the world before they tossed them in. I was afraid if I continued in the direct service field that the never ending stream of babies in the river would eventually drown me.
But then a friend invited me to go to an information meeting about Social Work and Public Policy and I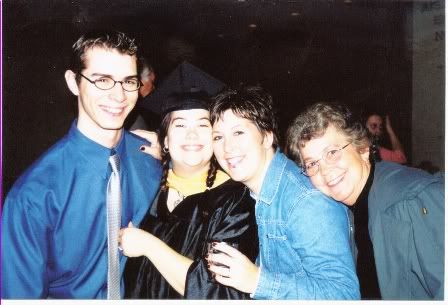 realized I really was a social worker just not the therapist type but the Community Organizing type. The type that rouses up the people to make changes in their lives and communities through social action or public policy. I wanted to be Jane Adams or Mother Jones!
So I applied and was accepted, partially based on my essay (according to the admissions department head) and partially because I had chosen Community Organizing as my focus as opposed to Interpersonal practice which the majority of students chose.

But even though I found my niche, I still felt like I was missing something. After five years in the field, three totally psycho bosses and a short gig as a Stay Home Mom, I now work in a field completely removed from any sort of social services and spend most of my time working with photographs...and I love it more than any other job I've ever had!
But...I still have this nagging question and that is...what am I called for? There was always something deep inside me that made me feel like I was supposed to do something greater than myself, something more important. Does everyone have that or am I just a big dreamy dork because I actually believed it for most of my life? I don't know, but right now, $70k in Student Loans later and I'm just as lost as I was when I was little.
I know there is something bigger I'm meant to do and this journey of trying to discover it is kinda sucking. I keep thinking it will come to me, It will just light up above me and I'll suddenly know what it is I'm supposed to do. But I'm a little afraid that I might not ever figure it out. This should probably get me down except that even just a year ago I thought it was already too late to do what I was meant to, I thought I had missed my chance. At least I feel like it is still in my grasp, I just have to keep looking. I guess all I can do is wait, have faith and keep on trucking.

What's that? You want to comment? Just click on the itty-bitty words below that say "Gimme Some Sugar". Can you see them? Good. We can't wait to chat with you.