Sassy and I want to wish our mom a very Happy Mother's Day. She put up with a lot of crap from us 8 kids and all our tag-along friends. Heck, even now she puts up with a lot.

It's not uncommon for one of us (usually me, Sisters Aquanetta, Seven or Sassy) to call and ask her to help us with something. And she usually says yes, and often has to fly to AL or drive up to Traverse City to do so.

Like planting my garden. Or watching Sassy's kids for the weekend. Or helping Seven decorate. Or taking Aquanetta's daughter to church.

So, we'd like to say thank you for all of that. And for stopping at #8. Because we ain't no Duggar Family thankyouverymuch.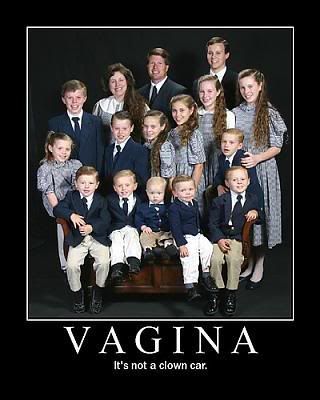 Did ya'll know Michelle Duggar is is pregnant with baby # 18? Oh, yes she is!

We hope you all have a fabulous Mother's Day with you family!

Now, go open your presents and then sit out in the sun with a good book while your family makes you dinner. That's what I'll be doing anyway.






What's that? You want to comment? Just click on the itty-bitty words below that say "Gimme Some Sugar". Can you see them? Good. We can't wait to chat with you.