In Food. Which is ok, because I shouldn't find my joy in food. And I'm not being entirely honest. I do enjoy my food still and I do pick a day where I indulge and eat something I really really want to, so I don't feel deprived the rest of the week.

But more and more I'm looking at what I eat and thinking... I'd rather not waste my calories on this thing that I won't love. I'd just rather not eat at all. This has led me to eat a few bites of a sandwich and throw the rest of it away,saving my calories for some ice cream later. Lol!

Its not because I'm dieting and can only eat bland food, its not. Its just that I have been a very poor planner lately. I know what I like to eat and what I can eat and I make the mistake of being Big Dumb Lazy, and not getting stuff ready.

So, I plan to be a better planner, to make sure to get food I enjoy and to actually write down my points this week. And I'm going to continue to find joy in watching the kids play, Boog's new language explosion, the clouds in the sky, Kiki Splashing in the water, reading a great book and snuggling with my husband. Now that is joy!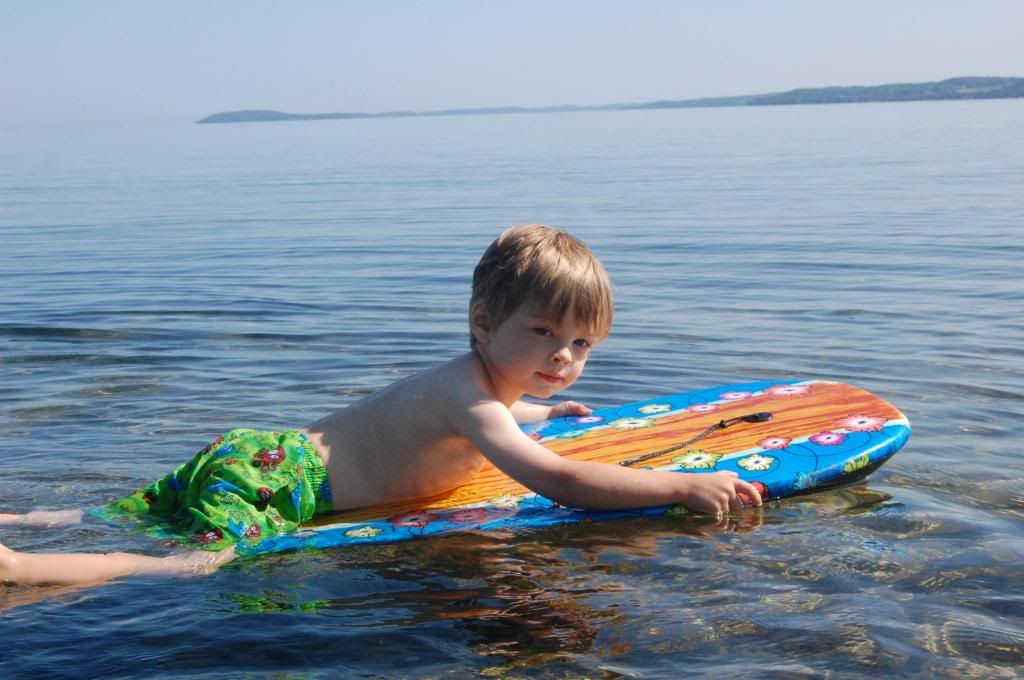 Oh, and I did lose another pound! That makes me just a smidge away from 15. I think I'm getting the hang of this.